Trucking news and briefs for Monday, Oct. 24, 2022:
Cargo Transporters names new recruiting director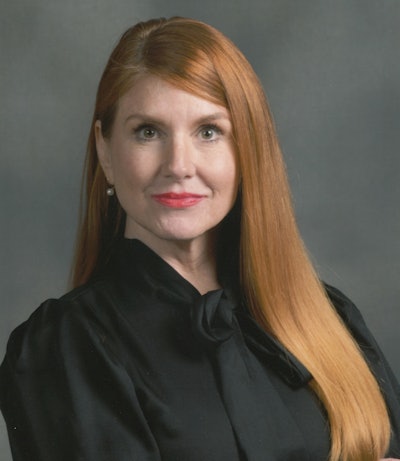 Cargo Transporters (CCJ Top 250, No. 170) announced Oct. 20 that Shelley Dellinger has been promoted to the position of Director of Recruiting and Marketing.
In her new role, Dellinger will oversee all driver recruiting and retention and marketing activities for the company.
"I am excited to be back in the recruiting arena and look forward to continuing to build on Cargo Transporters' reputation for offering a solid, competitive employment package to its drivers," Dellinger said. "But it goes beyond that because at Cargo Transporters, our culture sets us apart, and I can't wait to share how that improves a driver's everyday work life."
For more than 20 years, Dellinger has served at Cargo Transporters in marketing, recruiting and retention roles, and was a Customer Service Manager for the company. Earlier in her career, she also worked in brokerage and logistics. Dellinger is a graduate of Lenoir-Rhyne University.
Dellinger is also active on an industry level in Women in Motion, an initiative of the American Trucking Associations that aims to accelerate the rise of women throughout the industry. The program is focused on creating a more secure work environment for women truckers, offering career support and professional development opportunities, and promoting trucking careers to women across the country. Dellinger has also served as the chairman of the Truckload Carriers Association Recruiting and Retention HR Committee. 
"Shelley Dellinger brings a wealth of experience to her new position, and we look forward to her leadership as our Director of Recruiting and Marketing," said Jerry Sigmon Jr., Chief Operating Officer at Cargo Transporters. "Not only has she always been a strong advocate for drivers and wants everyone to succeed, her years of experience in operations, recruiting and marketing, along with her passion for the industry, will be a great addition to our recruiting department."
Penske opens more used truck locations
Penske has opened used truck sales locations in Kansas City, Missouri, Chicago, Miami, and Tampa, Florida.
"While the majority of our used vehicle sales continue to take place online, our physical used truck centers also remain an effective channel and touchpoint with business customers," said Jack Mitchell, senior vice president of Vehicle Remarketing at Penske. "We currently have 16 used truck centers open and we plan to open one more by year's end to better serve customers and demand for used vehicles in Texas."