Trucking news and briefs for Friday, Nov. 18, 2022:
Trucking conditions took a dive in September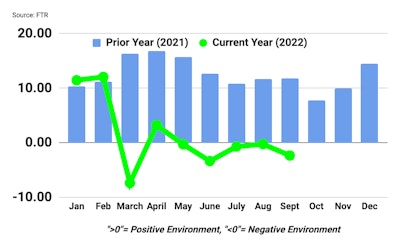 FTR's Trucking Conditions Index (TCI) deteriorated in September to a -2.35 reading from a near-neutral -0.25 in August.
Weaker freight rates and an end to the sharp drop in diesel prices were the key factors in the change relative to August, FTR said, although those negatives were partially offset by stronger freight demand and capacity utilization.
Overall, the largest negative contributor to the September TCI was the cost of capital as the Federal Reserve battled inflation with higher interest rates. However, financing costs were only a slightly more negative factor in September than they were in August.
"After 18 months of mostly double-digit TCI readings, the index has been negative in all but one month since February," said Avery Vise, FTR's vice president of trucking. "We expect market conditions to remain mildly negative for carriers in most months at least through 2023, but that weakness likely will not mirror the strength seen in late 2020 through early 2022."
Vise added that carriers that "managed their businesses well during the good times should remain healthy and outperform those that had relied on a robust market to remain afloat."
Autonomous firm Waabi unveils self-driving system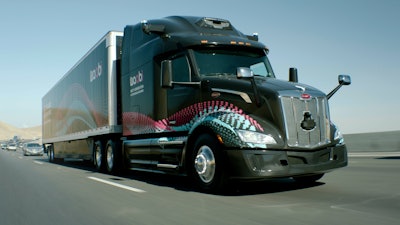 Autonomous truck developer Waabi this week unveiled its Waabi Driver, its autonomous trucking technology designed for factory-level OEM integration, large-scale commercialization, and safe deployment. 
The Waabi Driver is an AI-first end-to-end system that automatically learns from data, speeding up development dramatically and enabling it to learn the complex decision-making needed for operating on the road safely.
Waabi's AI-first approach is empowered by Waabi World, the company's school for self-driving, which exposes the Waabi Driver to a vast diversity of scenarios needed to hone its driving skills, the company said, including both common situations and safety-critical edge cases.
"To put that into perspective, it would otherwise take thousands of self-driving vehicles driving millions of miles each to experience these situations on the road," the company said in a blog. "This approach drastically reduces the need to drive in the real world, resulting in a solution that is much more sustainable, and both smarter and safer before the wheels even start turning. On-road driving is primarily reserved for the final step of development: validation and verification."
Waabi said its hardware is plug-and-play, lightweight, simple to maintain, and aerodynamic to maximize fuel savings, and features multiple sensors such as LiDARs, cameras and radars for increased redundancy and safety.
Atlas Van Lines names new president, COO
Atlas Van Lines (CCJ Top 250, No. 63) has promoted Ryan McConnell to President and COO of the company. Formerly the company's Vice President of Strategic Planning, McConnell has more than 25 years of experience in the transportation and logistics industry.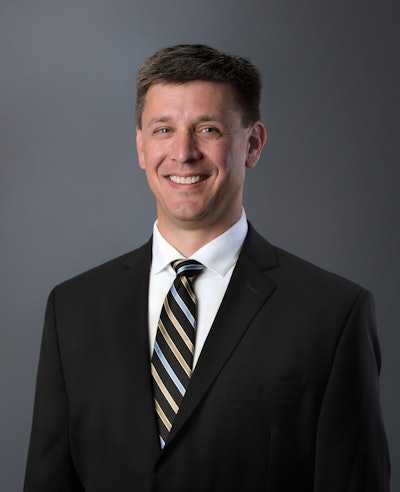 In his new role, McConnell will be responsible for leading the Atlas Van Lines household goods division in the U.S., which includes transportation services, corporate marketing, revenue distribution, customer service, agency development and information technology.
"Ryan has been involved in nearly every facet of the business and has been integral to the strategic growth and innovation of the Atlas enterprise," said Jack Griffin, Chairman and CEO, Atlas World Group. "With Ryan at the helm, I am confident in the continued success of our largest subsidiary." 
Prior to his appointment as President and COO, the Boonville, Indiana, native served as the Vice President of Strategic Planning for Atlas Van Lines where he led the implementation of corporate strategy, defined objectives to gain market share and maximize profitability, and executed plans to make those objectives achievable. He also served as Vice President of Corporate Marketing for Atlas, where he managed sales, marketing, global travel and corporate meeting teams, as well as agent sales and marketing that generated over $500 million in revenue annually.
"I am thankful for the opportunity to continue my growth at Atlas Van Lines in this important leadership role," McConnell said. "It is an honor to work alongside the best employees and agents in the business to hold up the industry-leading standard Atlas is known for."