These are uncertain economic times. Freight markets have softened. Inflation abounds. Diesel prices flirt with or surpass all-time highs. There's more than a little speculation about a recession next year.
Now. imagine being out of work or just down on your luck financially these days. Many truckers are in those tough spots.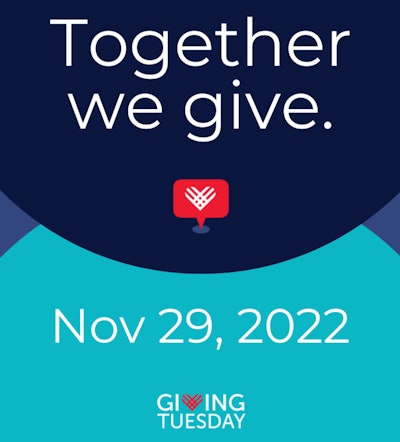 But, there's hope. There are organizations with big hearts that help truckers in need. And, on Tuesday, Nov. 29 you can help those non-profits and truckers and their families who may be in need.
Why Nov. 29? That's Giving Tuesday, a movement created 20 years ago as a counterbalance to Black Friday's and Cyber Monday's focus on spending.
In 2021, an estimated $2.7 billion were donated in 24 hours in the U.S. alone, a 9% increase over the prior year and a 37% increase from pre-pandemic levels. On last year's Giving Tuesday, 35 million adults participated by offering gifts of time, skills, goods, and money, as well as simple acts of kindness inspired by the movement.
As Giving Tuesday looms, here are some organizations whose aim is to help truckers that need it. If you are of a mind to do so come next Tuesday, you could do worse than donate to one of these groups.
Founded by truck driver Robert Palm, this organization helps reunite truckers and their families in times of crisis. They provide services to North American truck drivers and their families including transportation and lodging in the event of a serious emergency like a loss of life, debilitating injury, or serious illness.
St. Christopher Truckers Relief Fund
Since it was established, this organization has helped almost 3,300 truckers with some $3.7 million. It aids over-the-road/regional truck drivers and their families when an illness or injury, occurring within the last year, has caused them to be out of work. The SCF also provides programs that will benefit professional drivers and the trucking industry like smoking cessation, diabetes prevention, and free flu, shingles, and pneumonia vaccines.
Sometimes truckers can't get something most of us take for granted: a hot meal. Relying on volunteers, they will put hungry drivers in touch with local folks willing to deliver a hot, home-cooked meal to them in their trucks. They can also help drivers and their families who need assistance putting food on their tables.
​​Over the last 13 years, this group organized and operated by truckers has raised some $127,000 to aid over 217 trucking families. Last year the group gave 35 families grants of $650 each to ensure they had a merry Christmas despite being in need. In addition to accepting donations, the group holds fundraising events and has an online store.
Trucker Buddy is a pen-pal program where professional drivers are paired with classrooms. The driver communicates to the class through the teacher and kids learn about geography, math, as well as improve their reading and writing skills. This nonprofit organization is 100% funded by donations and sponsorships from businesses and individuals. It also provides grant money and resources to teachers and classrooms.