Trucking news and briefs for Friday, Dec. 2, 2022:
Court sides with Swift in lawsuit over Calif. meal and rest break rules
The Ninth Circuit Court of Appeals has ruled in favor of Swift Transportation in a lawsuit against the company over alleged violations of California's meal and rest break (MRB) rules. California law requires employers to provide a 30-minute meal break every five hours of work and a paid 15-minute rest break for every four hours of work time.
The court cited a 2018 decision by the Federal Motor Carrier Safety Administration to preempt California's MRB rules with respect to truck drivers subject to federal hours of service regulations.
Subsequently in 2019, a federal court in California ruled in favor of U.S. Xpress in a case concerning the state's meal and rest break laws.
The lawsuit against Swift, filed by former hourly truck drivers Johel Valiente and Ashraf Aiad in October 2018 before FMCSA's preemption decision, claimed that the mega carrier failed to provide California's mandated meal and rest breaks and sought to recover unpaid wages.
The court's opinion reaffirmed that FMCSA's preemption of California's MRB rules is legal and clarified that the preemption is retroactive to lawsuits that began before FMCSA's decision was made.
The Ninth Circuit court ruled that "because Congress clearly intended for the FMCSA to have the power to halt enforcement of state laws, and because the FMCSA intended for this particular preemption determination to apply to pending lawsuits, the FMCSA's decision prohibits present enforcement of California's MRB rules regardless of when the underlying conduct occurred."
Speeding tops violations during Operation Safe Driver Week
Speeding, which was the focus of this year's Operation Safe Driver Week, was the top violation — in the number of warnings given and citations issued — for drivers of both commercial motor vehicles and passenger vehicles.
Operation Safe Driver Week, held July 10-16 in the U.S., Canada, and Mexico is an annual concentrated enforcement effort organized by the Commercial Vehicle Safety Alliance. Officers issued a total of 8,586 citations and 7,299 warnings for speeding/violating the basic speed law/driving too fast for conditions. That amounts to 2,577 warnings and 1,490 citations issued to commercial motor vehicle drivers, compared to 4,722 warnings and 7,096 citations given to passenger vehicle drivers. 
Overall, officers in the U.S. and Canada pulled over more than 35,000 commercial motor vehicles and passenger vehicles and issued 26,164 warnings and citations for a variety of unsafe driving behaviors. Commercial motor vehicle drivers received 4,742 warnings and 3,104 citations.
The other top warnings and citations given to commercial vehicle drivers in the U.S. and Canada were:
Failure to obey traffic control device — 944 warnings and 735 citations
Failure to use a seat belt while operating a CMV — 678 warnings and 505 citations
Using a hand-held phone/texting/distracted driving — 215 warnings and 239 citations
Improper lane change — 175 warnings and 84 citations
According to the National Highway Traffic Safety Administration (NHTSA), speeding has played a role in more than a quarter of traffic deaths — killing nearly 100,000 people — over the past decade. In 2020 alone, there were 11,258 speeding-related deaths in the U.S.
In addition, the American Transportation Research Institute's recently updated "Predicting Truck Crash Involvement" report found that when a commercial motor vehicle driver receives a speeding violation, that increases their likelihood of being involved in a crash by 47%.
Bridgestone names new Commercial Truck Group president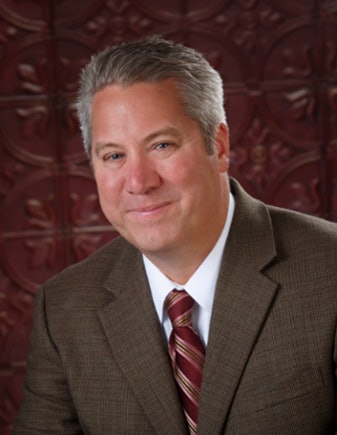 Bridgestone Americas announced that Steve Hoeft will assume the role of president of its Commercial Truck Group, effective immediately. The Commercial Truck Group includes the company's Truck & Bus Radial (TBR) business.
Hoeft has been with Bridgestone since 2017 and previously served as chief operating officer for the Commercial Truck Group. In his new role, he will be responsible for setting Bridgestone's go-to-market strategy for the Bridgestone and Firestone commercial TBR business. Hoeft will oversee a team that works closely with commercial original equipment manufacturers and fleet customers to deliver best-in-class products, services and solutions that maximize uptime and make mobility safer, more sustainable and more efficient.
Hoeft succeeds Chris Ripani, who led the Commercial Truck Group since 2020.