Trucking news and briefs for Tuesday, Dec. 13, 2022:
Canada's federal ELD mandate taking effect Jan. 1
While the Canadian electronic logging device mandate's federal enforcement period officially begins when the calendar rolls over to 2023, carriers who only operate within certain provinces may have some extra time to comply.
According to a notice issued Nov. 7 by Mike Millian, president of the Private Motor Truck Council of Canada, the regulation is a federal regulation, which means all federally regulated carriers who are currently required to use a logbook must comply, with few exceptions. However, each individual province determines whether they will enforce it for provincially-regulated carriers, and if so, when.
Like intrastate carriers in the United States, carriers in Canada who solely operate inside the boundaries of one province or territory are governed by provincial regs, not federal.
"While this is a federal regulation, it is up to each province and territory to enforce the regulation, and some need to update their regulations in order to be able to enforce it," Millian said. According to updates at the Canadian Council of Motor Transport Administrators' Compliance & Regulatory Affairs Committee meetings on Nov. 3, "[British Columbia] and Quebec will not be able to enforce the federal regulation by January 1, as updates are still being worked on."
Millian added that the two provinces "expect enforcement to begin sometime in 2023," but an official timetable has not been announced. Additionally, "the Northwest Territories won't be ready on January 1 but expect to begin enforcement sometime before the end of January. All other jurisdictions indicated they either are or will be ready to begin enforcement of the federal regulation by January 1," he said.   
[Related: California moves to implement ELD mandate for in-state-only truckers]
Carriers who only operate within Newfoundland, New Brunswick, Ontario, Manitoba and Yukon have indicated they will be ready to enforce the mandate on Jan. 1. In addition to the delays in the Northwest Territories, British Columbia and Quebec, "Nova Scotia will enforce for provincial carriers in their province on January 1 of 2024," Millian said. "Alberta and Saskatchewan have no plans currently to place this in their provincial regulations." Finally, for carriers operating solely on Prince Edward Island operate within a 160-km radius, meaning a logbook, or ELD, is not required.
To comply with the Canadian ELD mandate, carriers must adopt and operate a device listed on the Canadian ELD registry. As of Dec. 12, there are 58 certified ELDs from 23 companies on the registry, almost double the number companies and more than double the number of devices since announcement of the most recent mandate enforcement delay in March. Millian said carriers must verify the device name and model number, as well as the software version, which he said "is very important."
"Very few devices currently in use have updated their software and therefore are not currently compliant," he added. "Ensure to verify this, and if not updated, reach out to your supplier to find out when it will be updated and how this may change the operation of the system."
(Canada's third-party verification process for ELD providers and the slow pace of its implementation was the principal reason the Canadian ELD mandate's enforcement had been delayed several different times. ELD providers must meet rigorous third-party testing requirements for certification, unlike in the U.S.)
Yellow names new CIO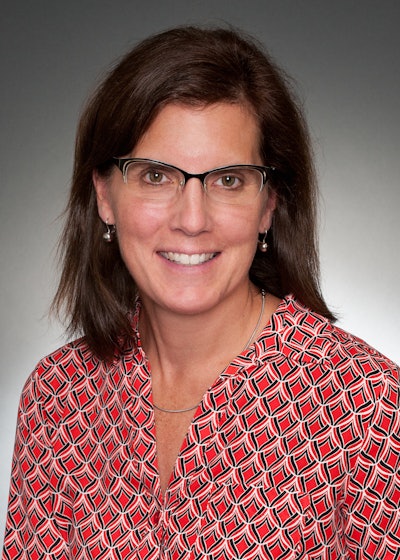 Yellow Corporation (CCJ Top 250, No. 6) announced Monday the appointment of Annlea Rumfola as its new Chief Information Officer. She will oversee all information technology teams, systems, processes and support functions at Yellow, reporting directly to CEO Darren Hawkins.
Rumfola will step into the CIO role on Jan. 3, 2023. Current CIO Jason Ringgenberg is retiring after serving in that position since 2017.
Rumfola brings an extensive background in technology leadership from Cardinal Health Inc., where she most recently served as senior vice president of information technology for the health care company's medical segment. Her 30-year career at Cardinal Health included numerous leadership positions with increasing responsibilities on the tech side.
"Annlea has a tremendous amount of experience integrating technology into a single platform, which we have successfully done at Yellow," Hawkins said. "She understands the complexity and advantages of these alignments, and we are excited to have her lead our technology team at this important stage for our company."  
After a long career in the health care industry, Rumfola said the CIO position at Yellow appealed to her because of the important role that trucking serves in supporting supply chains and "how critical it is to the backbone of our nation's economy." She is also impressed by Yellow's transition to its One Operating Technology platform, and said she looks forward to working with the team to identify new opportunities to innovate and better serve Yellow's customers with new technology tools and data.
Ontario Mack, Volvo dealer designated as Certified EV Dealer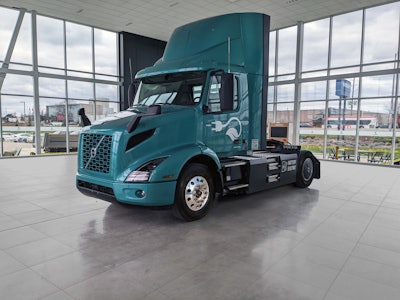 Vision Truck Group, based in Brampton, Ontario, Canada, is now a Certified Electric Vehicle (EV) Dealer for Mack Trucks and Volvo Trucks.
The designation means that Vision went through stringent requirements so that it would be able to service and support the Mack LR Electric refuse model, the Volvo VNR Electric, and any future electrified trucks.
"Our team is excited to announce that Vision Truck Group has become the fifth Volvo Trucks Certified EV Dealer in Canada, further expanding the critical sales and service ecosystem necessary to support scaled deployments of the Volvo VNR Electric model," said Peter Voorhoeve, president, Volvo Trucks North America. "Vision Truck Group's Brampton facility is located near Highway 410, one of the area's busiest freight traffic corridors, making it a prime location to support fleets interested in deploying the Volvo VNR Electric Trucks for urban pickup and delivery." 
The EV-certification process dictates various safety, charging, tooling and training requirements, in addition to infrastructure updates to handle fast-charging equipment. 
Vision Truck Group's Brampton location was newly designed, built and launched in 2019. It was designed as a dedicated Certified Uptime Center facility with 34 bays. Two of the bays were built with the tooling and barriers to service battery-electric trucks that can be easily expanded as the dealership adds electromobility customers. Given its role in growing Volvo Trucks' market share and delivering superior customer service, Vision Truck Group received the Volvo Trucks' Canada Dealer of the Year Award in 2019.