Trucking news and briefs for Monday, Jan. 9, 2023:
Bay & Bay names new president of trucking
Bay & Bay Transportation (CCJ Top 250, No. 151) has named Lisa Gonnerman President of Trucking. Gonnerman brings more than 30 years of transportation industry experience to Bay & Bay, which has been recognized as a Top Place for Women to Work in Transportation by the Women in Trucking Association (WIT).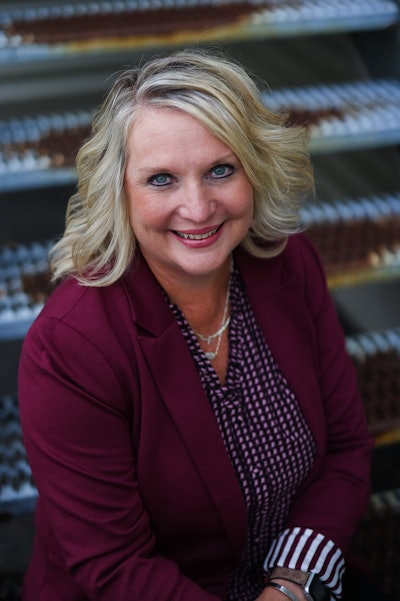 Gonnerman is the immediate past chair of the American Trucking Associations' Safety Management Council and was named ATA National Safety Director of the Year in 2016. 
"Lisa's three decades of industry experience combined with her relentless focus on fleet safety, people development, and customer satisfaction make her the perfect leader to oversee trucking for Bay & Bay," said Sam Anderson, CEO of Bay & Bay Transportation. "Trucking is the lifeblood of our business. We are excited to have a leader of Lisa's caliber in this critical role."
After graduating from Iowa State University with a degree in transportation and logistics, Gonnerman began her career at Schneider National (No. 9), where she worked in operations for 18 years. In this role, she learned the business from the ground up, managing various capacity types as well as over the road, local, dedicated, and rail operations. By the end of her tenure, Gonnerman was Director of Operations. 
Gonnerman joined Ruan Transportation (No. 32) as VP of Safety in 2010, where she spent more than seven years leading safety, compliance, training and claims management. She then served as VP of Safety for Transport America, and when TA merged with Contract Freighters Inc. (CFI), Gonnerman led the integration of the two safety departments, in addition to several acquisitions of companies. 
Gonnerman is actively involved in regional and national transportation industry associations, with a long track record of promoting safety and compliance to benefit carriers and shippers. She is a past National Safety Director of the Year and National Chair for the Safety Management Council for the American Trucking Associations and currently serves as Vice Chair of the Minnesota Trucking Association Safety Council. 
"I'm excited to join one of the premier trucking organizations in the industry," said Gonnerman. "Bay & Bay has a long history of being a trusted provider of transportation and logistics services. I'm confident that the best is yet to come."
IMTT sells Louisiana bulk liquid storage terminal
Bulk liquid storage company IMTT announced Thursday that it has closed on the sale of the company's bulk liquids storage terminal located in Gretna, Louisiana, to BWC Terminals.
The Gretna terminal is located on the Mississippi River and has approximately 2.3 million barrels of storage capacity, with truck, rail, and deep-water marine access.
"BWC was uniquely positioned to execute on this transaction due to the adjacent location of their Harvey terminal," said Carlin Conner, chairman and CEO of IMTT. "Divesting a terminal that we have owned and operated for 32 years was a difficult decision. BWC's commitment to continuing to operate Gretna with the current team in place, and in a safe, environmentally responsible, and efficient manner was a major factor in our decision."
New Orleans-based IMTT will continue to own and operate its 16 other terminals across North America, including its three Louisiana terminals located along the Mississippi River in Avondale, Geismar, and St. Rose, which generate nearly 70% of its revenue from the handling of non-petroleum products.