Trucking news and briefs for Wednesday, Jan. 18, 2023:
Former FMCSA investigator pleads guilty to extortion charges
Patrick Gorena, a former border investigator for the Federal Motor Carrier Safety Administration, has entered a guilty plea to extortion under color of law, according to U.S. Attorney Alamdar S. Hamdani in the Southern District of Texas.
As part of his plea, Gorena admitted that when auditing a trucking company, he did not report safety violations that would have exposed the company to potential fines and the loss of their DOT license. In return, Gorena demanded $3,500.
However, he ultimately accepted $2,000 from an undercover law enforcement officer posing as a representative of the trucking company.
Gorena, who was charged in November, faces up to 20 years in prison at an April 18 sentencing.
XPO names new chief strategy officer
XPO (CCJ Top 250, No. 7) has announced the appointment of Ali Faghri as chief strategy officer, effective immediately.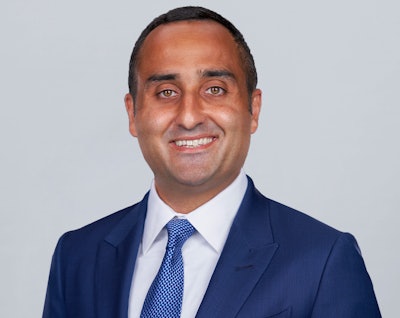 Faghri is responsible for XPO's strategy and analysis of growth opportunities and oversees the company's engagement with the investment community. He reports to Mario Harik, XPO's chief executive officer.
Faghri is a prominent Wall Street analyst who has specialized in the automotive sector for 12 years, covering market leaders in manufacturing, retail and mobility, such as Tesla, CarMax, AutoZone and Uber. He most recently was a managing director with Guggenheim Partners, LLC, where he led the automotive team for five years.
"Ali is a seasoned analyst with a thorough understanding of our customer verticals and company-specific strengths," Harik said. "His expertise will add considerable value as we execute our growth strategy."
New Run on Less campaign focuses on electric truck expansion
The North American Council for Freight Efficiency (NACFE) and RMI have announced the launch of Run on Less — Electric Depot (RoL-E DEPOT) for this fall.
The Run will focus on what is needed for fleets to move from having one or two electric trucks to having 15 or even a complete changeover to electric at a single site.
"Going from one or two trucks to 15 or more adds complexity to the needed infrastructure and charging requirements," said Mike Roeth, NACFE's executive director. "Some fleets are already doing this successfully, and we want to study them to learn how they overcame some of the challenges they faced in scaling electric truck adoption."
NACFE is in the process of selecting the eight depots for the Run and is accepting applications from fleets wishing to participate through February. Fleets can find an application for the Run here.
Companies already have lined up to support the Run with PepsiCo committing to be an Executive Sponsor and Cummins and Shell signing on as Title Sponsors.
Run on Less — Electric Depot will be an 18-month effort throughout this year and into next. The popular Electric Truck Bootcamp from Run on Less — Electric will be returning for RoL-E DEPOT with 10 new sessions featuring approximately 50 experts from a variety of companies who will share their knowledge about scaling the adoption of electric vehicles. Registration for the free Bootcamp will open in mid-March and will be free to all those wishing to participate.