Daily exercise can make you a better and safer driver. Even just 20 minutes a day makes your body less likely to succumb to the fatigue that troubles so many truckers, especially those who drive lengthy distances over the road.
That's the message delivered by two experts as part of the North American Fatigue Management Program administered by the Commercial Vehicle Safety Alliance. Rodolfo Giacoman, CVSA's fatigue management specialist, and Dr. Mark Manera, founder and CEO of Supply Chain Fitness, explained how even a simple exercise routine can be beneficial for truckers during a recent online webinar.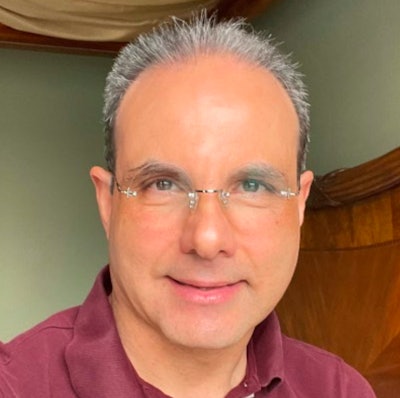 Manera and Giacoman both also had some words of caution. Both men suggested drivers who have not been exercising consult their healthcare provider before beginning any physical fitness routine. 
Giacoman also warned drivers should keep their fitness aspirations in perspective and not get caught up in what he called "a toxic wellness culture" than can cause stress. And, Manera cautioned that weight loss is only one part of an exercise routine and should not be the primary goal.
Exercise, according to Giacoman, enhances alertness. something that is important to drivers. It also lowers stress and improves sleep. Exercise is just one of the keys to personal wellness. The others include:
good sleep habits
healthy relationships with others
mindfulness
proper nutrition 
Giacoman said exercise also benefits three important body systems:
Messaging, which includes the nervous, immune, endocrine, reproductive
Plumbing; respiratory, cardiovascular, digestive, urinary
Support: skeletal, muscular, integumentary (skin, hair, glands, nails)
Menara echoed Giacoman's cautions, saying some people get "microfocused" on the weight loss results of exercise. He suggested "the number on the scale is just one data point," adding that a better number to look at is your waist size. Another good measure is just how well you feel as a result of exercising.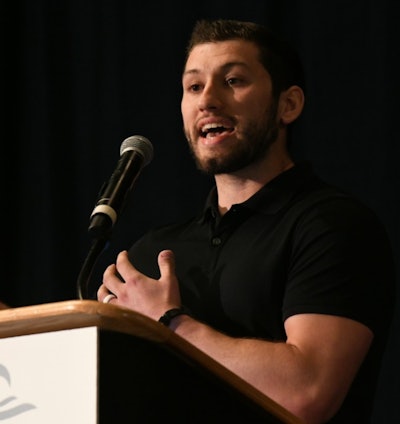 Giacoman and Manera suggested three types of exercises drivers can perform to stay healthy and fight fatigue: cardiopulmonary, resistance and stretching and balancing.
Cardio, Manera said, makes your heart stronger, while resistance strengthens the rest of the body's muscles. 
The Centers for Disease Control and Prevention suggests 150 minutes a week of cardiovascular exercise. Mindful of their time restrictions, Manera said truckers can break that up into two 10-minute walks a day. He also warned drivers to be careful where they walk; stay in a well-lighted place and wear a reflective vest so m you be seen if your walking in a parking lot.   
Mindful of the trucker's schedule, the two suggested be mindful of exercising before you crawl into your sleeper berth for the night. They suggest stretching can be helpful for getting a good night's sleep. However, they suggest no intense cardio less than four hours before retiring for the night. 
Again, recognizing the difficulty truckers may have staying physically active while on the road, Manera urged drivers just beginning a fitness program to do something every day, even if it is a short walk or a modest bit of stretching in their truck's cab. Consistency is important. He said to start small and add something every week.
The North American Fatigue Management Program's suggested driver fitness regime includes:
10-minute walks twice or more per day
Work out more vigorously on weekends
Take exercise equipment with you on trips
Keep a record of your exercise
Set daily and weekly goals
Find out what you like and do it